Forex or Foreign Exchange is the decentralized global currency market, which is now one of the most liquid industries in the world. Though currency trading is an ancient form of business, the online FX industry is comparatively young, and it touched the 1 trillion USD milestone only 20 years ago in 1995. But since then, the FX market has been getting an expeditious expansion, and today, the size of the FX market is more than 5 Trillion USD per day which is equal to more or less 30 days of trading in the New York stock exchange.
Forex Broker Reviews 2021 List
ASIC, BaFin, FMA, FSC, DFSA, CNMV
Forex Broker Reviews & Ultimate Trading Guide 2021
However, as we already told, Forex is a decentralized platform, so trading doesn't take place under any centralized authority. Rather, you need to register yourself with a forex broker as your trading media. Although you'll find lots of FX brokers & their reviews online, focusing only on the market of London, New York, Sydney, Tokyo, Frankfurt is pretty enough to start and run your FX career.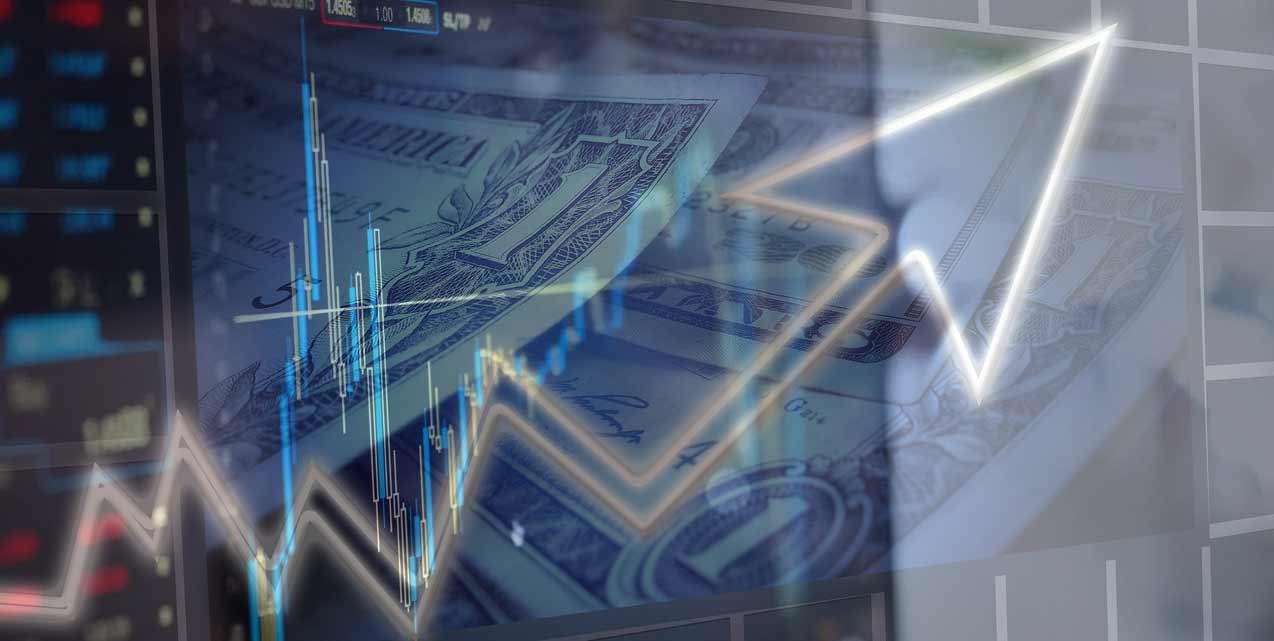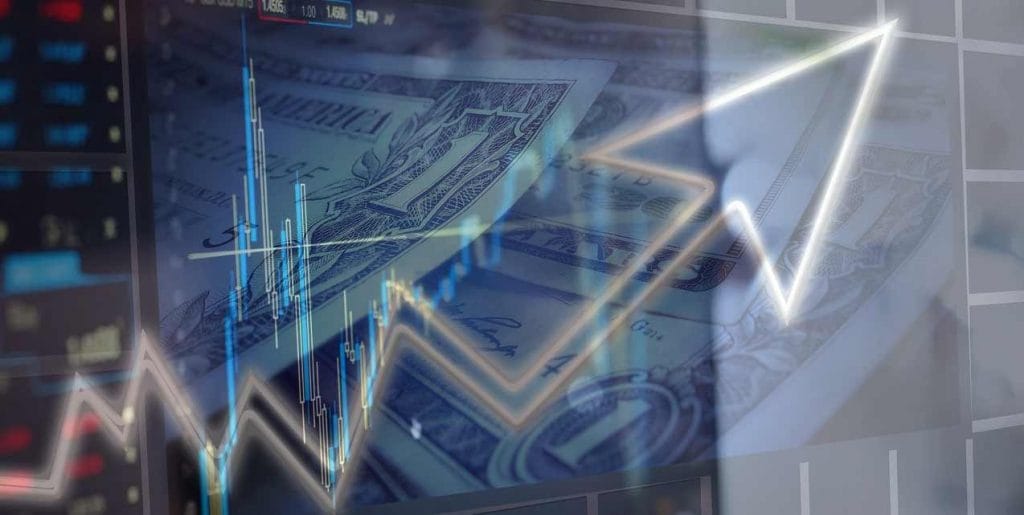 How to Choose the Best Forex Broker ?
Since Forex is a virtual industry, you have no easy options to check the brokers' physical existence. Furthermore, millions of brokers are available in the market, and tons of brokers are entering the market every year. In most cases, it makes the selection of the brokers tougher for the newbies. That's why choosing a broker for trading is the primary challenge for a retail trader.
But you shouldn't be worried about it because if you've proper knowledge of the forex brokers' selection criteria, no one or nothing can stop your success as a Forex trader. And according to our research, we'll suggest you check the following features in a broker:
Feature 1: Forex Broker Regulations
At the beginning of online FX trading, many scammers fake their skills & experiences to deceive thousands of traders. Even in many cases, these scammers didn't have real broker amenities. They just used to made a good website & wrote a few nice words to convince the retailers. Frequently, these scammers' presence started increasing online, and their wicked acts were exploding beyond expectation.
As a result, the Forex industry was being questioned again and again by the traders & forming regulatory bodies became inevitable.
Finally, to stop this anarchy & make a safe passage for the traders, different regulatory bodies started operating worldwide. These regulatory bodies define a set of rules that can be followed only by a quality forex broker. These rules include the capital of the broker, locations, policies, etc.
Only those brokers can be a member of those regulatory bodies, who meet these criteria. And that's how the scammers are filtered out from the industry nowadays. So, before choosing your broker, you need to check with which regulatory bodies they are connected to.
The well-known regulatory bodies are:
US Security & Exchange Commission (USA)
Financial Industry Regulatory Authority (USA)
Financial Services Agency (Japan)
Swiss Financial Market Supervisory Authority (Switzerland)
Australian Securities and Investments Commission (Australia)
Cyprus Securities and Exchange Commission (Cyprus)
Federal Financial Supervisory Authority (Germany)
Feature 2: HQ Location
You can find brokers worldwide & everyone will give you the amenity of trading online. But still, look for the location of their headquarters because it means a lot to the FX industry.
For example, most of the top-rated regulatory bodies are located in the UK or the USA. And that's why most UK or USA brokers can connect them to those top rate regulations. On the contrary, Indian or middle east based regulatory bodies are weaker than other regulatory bodies, which results in weaker regulations to the broker licensed in India.
Additionally, USA or UK brokers also open their branches in those countries. Therefore, if you check the HQ location first, then maybe you can get those strongly regulated brokers near to your house. Nonetheless, to open a trading account with USA brokers, you need to share all your TAX info. So if you have a problem sharing those documents, you can go to the UK or Australia-based broker.
Feature 3: Broker Trading Platform & Software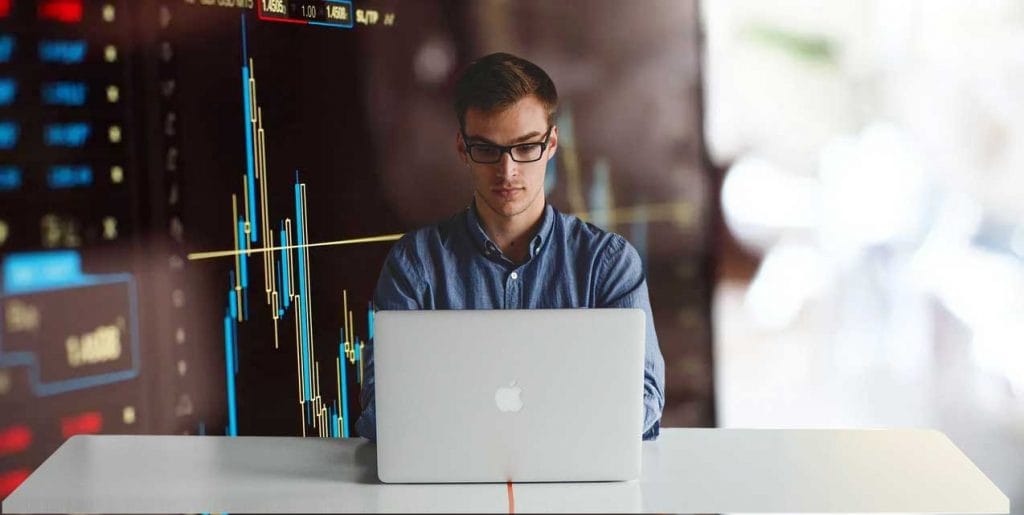 Trading platform & software are the main keys to you & FX market. That's why you need to check which broker is offering trading platforms or platforms. Some broker offers their own trading software where some of them offer third-party platforms. And every broker will offer you a demo account with some demo balance so that you can practice on their platform before starting real trading.
In that case, we recommend you to choose a broker who provides the Meta Trader 4 platform because more than 80% of good brokers provide this platform for its wide range of technical indicators like one-click trading on the platform, reducing risks by stopping loss orders or trailing stops, detailed charting package, etc. This platform is also known as MT4. So, if you see the term MT-4 anywhere, then don't get confused. MT4 & Meta Trader 4 are the same platform.
The other well-known platforms are C Traders, Robinhood, Think or Swim, PTMC, Pro Real-Time, Pro Trader, Trading View, Interactive Broker, etc.
Feature 4: Forex Broker Leverage
According to statistics, 95% of the forex traders lose their capital within the first 6-8 months. The main reason for this is the expectation of making a large & quick profit. But the truth is, the more you can wait, the more you can earn. And another truth is the less you'll invest, the chance of losing more money will also decrease. But if you invest less & wait for a long time, it means you have to wait year after year to make a big profit.
"So, is there any way to earn maximum money with a small amount of investment?"
And here, the term 'Leverage' comes where you can trade up to 400 times your investment. Leverage is basically a loan given to the retail trader by the brokers. The common leverage ratios are 50:1, 100:1, 200:1 etc. In the 50:1 leverage ratio, you can trade up to 50 times your investment. In 100:1 leverage, you can trade up to 100 times & so on.
To trade $1,00,000 or currency with a 50:1 leverage you need to deposit minimum $1,00,000/50 = $2000. This minimum amount you need to deposit in cash is called the margin, which we'll discuss later in this article.
Pros
The potential for Heavier Profit: Leverage is called a double-edged sword & you can multiply your profits to a large scale. For example, in a leverage ratio of 400:1, you can trade up to $4,00,000 by depositing only $1,000
Cons
Potential for Losses: Like the earning possibilities, leverage can also cause huge losses than normal trade. If your trade moves opposite your expectation, you'll face losses equal to the same times of expected big profit.
But it would help if you remembered the fact that brokers will give you the loan, but they will not take any risks. It means if your trade moves to the opposite side, then after a certain percentage reduction of your real investment broker will notify you to deposit more, or they can also make a margin call which means terminating the trade.
Usually, this margin call occurs when a trader's investment is reduced to 30%. For instance, suppose your margin investment is $1000 & the leverage ratio is 100:1. It means you can trade up to $1,00,000. Now, if your trade value is reduced to $99,930, the broker can shut down the trade to stop his loss.
Feature 5: Forex Broker Deposit & Withdrawal method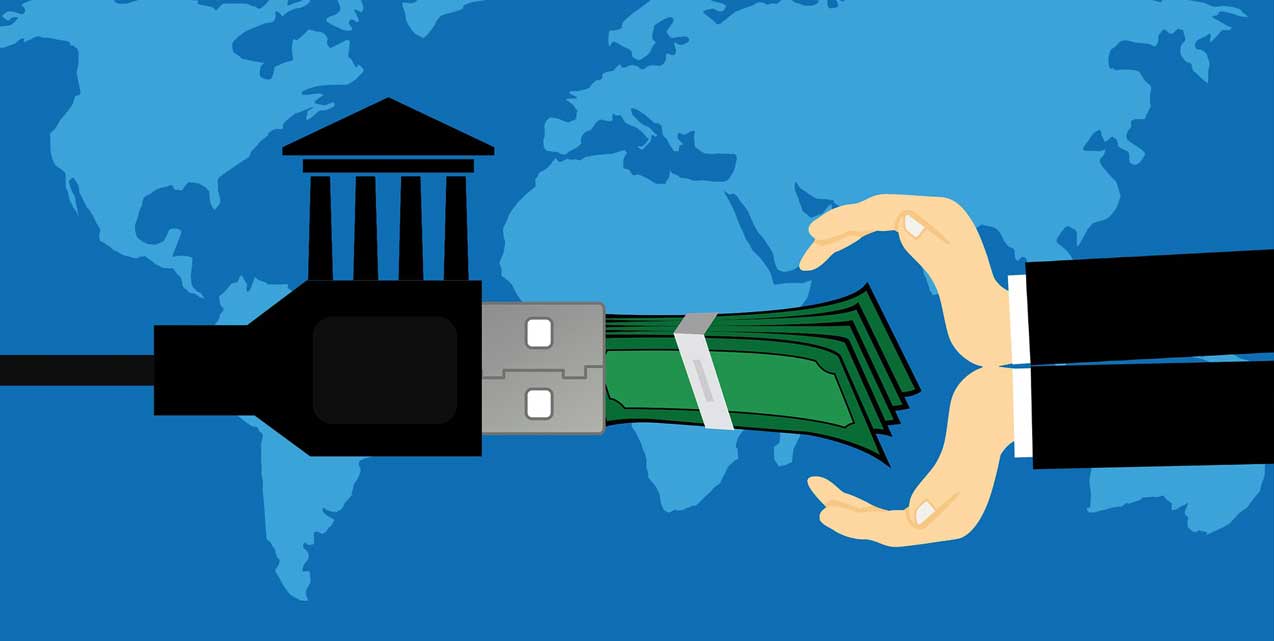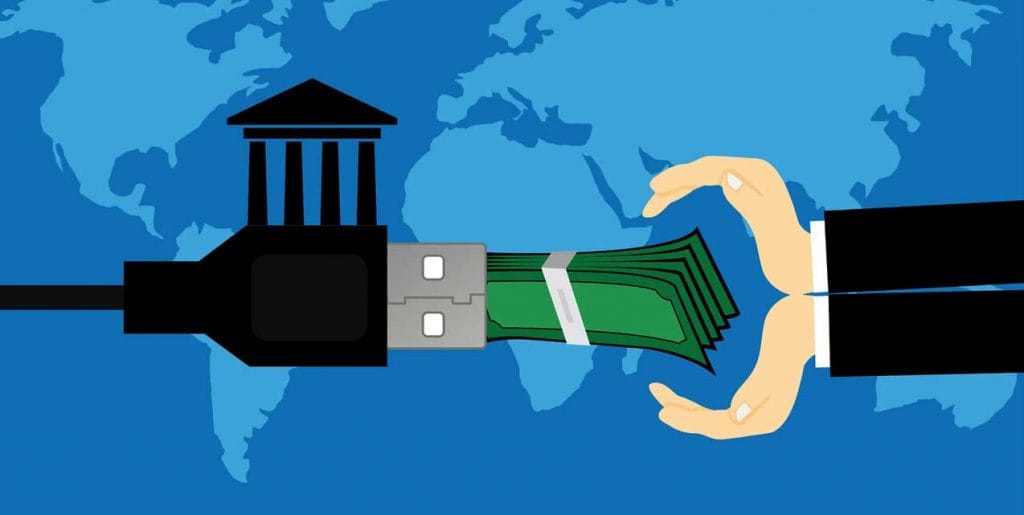 You can deposit & withdraw your money from your debit/credit card, PayPal, or any other different payment method. Additionally, some brokers offer their own branded payment method too. Nevertheless, please check the available deposit & withdrawal method before opening your account.
Because maybe your chosen broker doesn't offer the payment method which we used for your daily life. Although you can open a wallet under any payment processor, especially for FX trading, it's better to use the payment method you already have. It'll save your expenses & give you better reflex of calculation.

Feature 7: Spreads, Commissions, and Fees
Now, maybe you are thinking about how a broker earns?
Here is your answer. The two way of their earning is spread & commissions or fees. Let us explain them. In FX trading, every currency contains a bid price & an ask price. Let's give you an example. Suppose the USD-AUD ask price is 1.1011. It means you can buy 1.1011 Australian dollars for 1 US dollar. Now, if you want to sell AUD, say you'll get 1.0006 which means 0.0004 or 4 pips less than the asking price. This difference between the asking price & bid price is called spread in Forex, measured in terms of pips. The broker takes this spread.
Spreads are again of two types: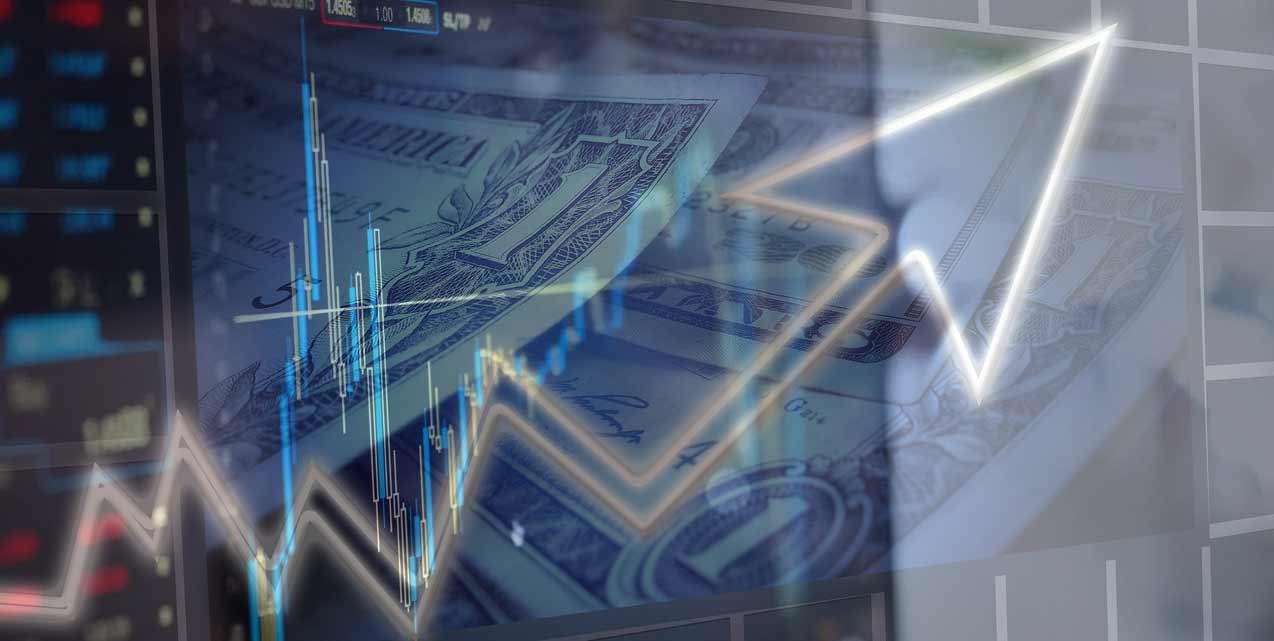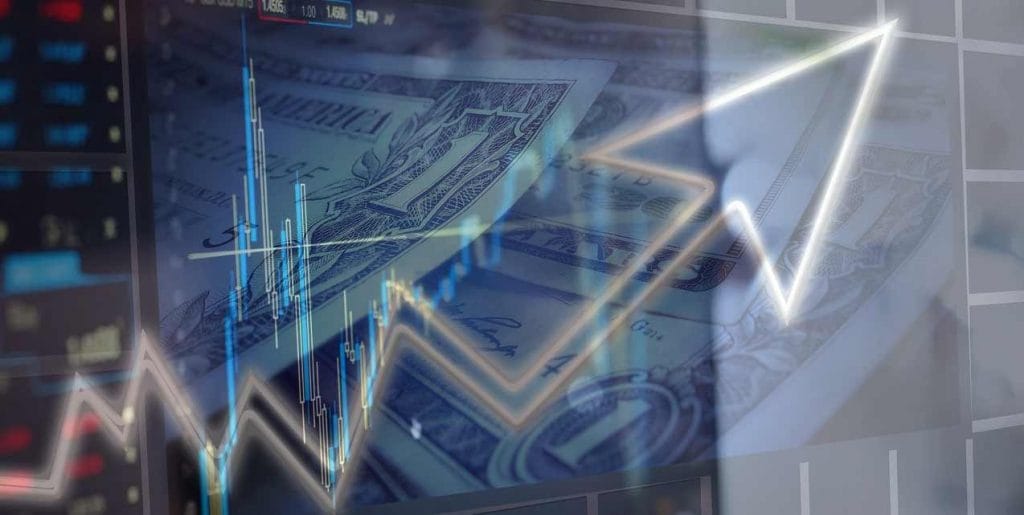 Fixed Spread: In this case, you'll know the spread before trading & whatever the market condition is, the broker will always charge you the same spread. Floating Spread: In this case, the spread varies in terms of market volatility.
However, in terms of everything, we'll recommend you choose a broker who offers a fixed spread because it will help you make a straight calculation. But, the floating cheese is also recommended for the traders who look for smaller spreads.
Commissions & Fees: This charge is calculated as a percentage of the spread. You need to know the payable commissions or fees carefully before choosing your broker.
Feature 6: Data Security
To open a Forex account, you need to share all your personal & financial information like your name, birthday, credit card number, etc. Anyone with this information can hack your financial accounts and make you completely destitute.
Similarly, many scammer brokers online stole the traders' information and sold them to the black market. Even sometimes, good brokers also fall into security loopholes by scammers and lose their customer data.
Therefore, before signing up to a broker, research their history & technical specification carefully. And while filling any kind of web form, check the SSL encryption sign to ensure your data safety on the server.
Feature 8: Account Types
You can choose one of the following account types for your FX trading in terms of your capability and initial capital.
Micro Account: If you have low initial investment, then you can go for a micro account. Here a single trading lot is equivalent to 1000 units of instrument traded.
Pros
Low Capital: $250 to 500$ is enough to open a micro account. Even some brokers offer 50$ as initial capital to start a micro account.
Low Risk: Although it needs a big movement of pips to make greater benefits, the risk is shallow. As a beginner, it sometimes gives a good space for a retail trader to trade safely.
Flexibility: As you are investing a minimum amount, you'll always have the freedom of running your business without big tension.
Cons
Lower Gain: As you are trading smaller, so the gain is also tiny.
Low Bonus & Reward Points: As you've lower investment & so you will receive lower bonuses & rewards from your broker.
Mini Account: If you have invested more than to open a micro account but less than a standard account, then probably you are eligible for opening a mini account for trading. Here a single trading lot is considered 10,000 units. The pros and cons are almost the same as a micro account.
Standard Account: In these types of accounts, 1 trading lot is equivalent to 1,00,000 units of instruments traded. But to open standard accounts, you need higher capital than mico & mini accounts. But if you want to play a big game in the FX industry or are a professional, then the standard account should be the first choice.
Pros
Customer Support: As you've higher investment so, normally, you'll get better support from the broker.
High Gain: If a 10$ worthy pip moves 50 pips a day to your favor, you have the chance to make a profit of 100$ easily in the standard account
Cons
Higher Initial Capital: In most cases, you need more or less 5000$ to open a standard account
High Risk: The same rule of high gain is applicable in a high-risk zone. It means if a 10$ worthy pip moves 50 pips a day opposite your favor, you'll lose 100$ easily and instantly.
Feature 9: Margin Requirements
We already discussed a little about margin in our Leverage section. And you already know how you can amplify your trading ability by taking leverages. And the percentage of real currency that you need to deposit is the margin requirement.
Suppose your broker is offering 50:1 leverages to you. It means your minimum margin requirement is 1/50 = 2%. For instance, in a 50:1 leverage ratio, you need to have a minimum of $1,000 in real cash in your margin account to trade up to $50,000. For larger trade, you need to deposit more to maintain 50:1 leverage.
Since this margin requirement increases your potential profit, so whether you fully use it or not, choose a broker with a lower margin requirement.
Feature 10: Information Resources
A good source of references and materials can be a lighthouse of your FX trading. And if the broker itself provides these resources, how awesome it will be, isn't it?
Yeah, to help one's journey to forex trading, most of the good brokers provide these basic resources:

Learning Material: For beginners, most of the good brokers provide learning books & videos, practice materials, lectures, etc. Additionally, they also arrange webinars, online courses, etc., regularly.
Demo Account: Theoretical learning is not enough to start your trading. That's why good brokers also allow traders to open a demo account with demo currency. And using that accounts, you can enter the real market, although your buy/sell will not be counted really. But you can see the output of your strategies directly from that account. If you are a beginner, leave the broker who doesn't offer a demo account.
Latest News & Statistics: Passing the beginner level doesn't mean you've learned everything. Rather it means you are just ready to trade. And to be a successful trader, you need to keep yourself updated till your last breathe. And good brokers will take this responsibility & keep yourself updated by giving latest news & statistics of the FX market by their website or newsletter.
Feature 11: Broker Support
Whether a trader is a beginner or expert, he/she always needs relevant supports from his/her broker. At the beginning stage, sometimes traders don't even know how to buy or sell. In these cases, a strong support team can always guide you by giving relevant tools and constant references until you can trade on your own.
And after gaining some skills on the market, you need to maintain 24/7 keep in touch with your broker. So if they don't have a strong & live support team, you may miss valuable trades. That's why check a broker's quality of support before relying on them.
Feature 12: Forex Broker's Type
In your journey to FX trading, you need to go through different types of brokers. These brokers are known by some common terms like NDD, STP, ECN, etc. You'll also hear other terms like 'market maker.' But don't worry about it because to give you a clear perception of these terms, we are going to discuss them below:
Usually, the brokers are divided into two major types:
Dealing Desk Broker: In these types of brokers, market makers process their clients' trading instructions through a dealing desk located inside the broker. It means when you launch your trade, the broker will collect all the rates & data from the market makers through their inside desk & return them to you.
Non-Dealing Desk Broker: In this case of FX trading, some brokers process trader's instructions by third parties. This way saves their time and hassles of processing client's instructions inside the company.
These Non-Dealing Desk or NDD brokers are again divided into two parts:
Electronic Communication Network (ECN): These brokers use a computer-based trading system where the client's Buy/Sell is processed in the broker's computer system immediately through the ECN network. ECN network adds all the information to the client's order from the market makers, executes the order & then returns it to the broker and the clients. The whole process is automatic & no dealing desk is necessary.
Straight Through Processing (STP) Broker: These brokers forward client's orders straight to a third party. These agencies execute the client's order by the forex dealer's dealing desk & then return it to the broker again.
But we'll recommend you choose an NDD broker to avoid possible manipulation by scammers.
Feature 13: Forex Broker Bonus and Promotion
To motivate the retail traders & attract potential clients, brokers often announce bonuses. We will discuss some of these bonus types, those you'll see quite often from your beginning stage to the ultimate level. The names of these bonuses may be different for different brokers.
Brokers Welcome Bonus: For attracting new traders, some brokers announce this bonus. In this bonus, you'll get an initial trading credit without depositing any money. Although there is a big probability of manipulation, some brokers proceed to this policy.
Brokers Deposit Bonus: In this case, a trader's initial deposit becomes double or something like that. It means if you deposit 100$, you'll make a trade of 200$. And you need not have any leverages, or you need not maintain any margin requirement. You can trade with this whole money without any limitation. But you can't redeem this bonus money.
Brokers Bonus on Spread: In this case, the broker gives a discount on the spread. For example, for a USD-CAD trade, suppose the asking price & bid price is 1.2345 & 1.2340. It means the spread is 0.0004 or 4 pips. Sometimes brokers reduce this asking price to one or more pips from the regular price as a bonus.
Festival Bonus: During different festivals like Christmas, Black Friday, Thanks, Giving Day, or any other national festival, brokers usually announce different trading bonus schemes.
Besides these bonuses, brokers often announce bonuses to retail traders in terms of their loyalty. Additionally, they arrange some promotional contests and the winners get an exclusive bonus for retail trading. In a nutshell, these are the basic factors you need to check your best forex broker reviews. I know the newbies already started frowning their eyebrows because almost all these features seem completely unknown to them. But don't worry, folks, because, in today's discussion, we are going to give an eloquent detail on these best forex broker's selection criteria.
Forex Broker Reviews FAQ:
Which broker is the best for Forex?
Well, there is no such Best Forex Broker in general, as each trader has different preferences bases on their trading strategies, funding methods, leverage, trading terminals, minimum deposit amount, account type, and geographical location.
Follow our guide above to find the best broker for you with a high level of regulation, reputation, and properly licensed in the same country you reside in or in a major financial center such as FCA, SySEC, ASIC, etc in the same time suits your trading preferences and meets your trading needs.
How do you know if a broker is legit?
DYOR, means do your own research! Check the regulation, reputation, and proper license of your Broker by searching GOOGLE. Use the keyword like "Your Broker Name + Review" check the Alexa rank of your broker's website will also help you understand the traffic volume of the site. If you are still confused then asked it is a trader's community, forum, Facebook group crowded with traders, and trust pilot.
Broker Vs. Market Maker Vs. ECN
After reading these broker types, you might confuse terms like brokers, market makers & ECN. Here are there differences between them:
Brokers host the whole trading process. They forward customer's instructions to market makers; after the execution, they collect the data & update the profile of the retail traders. For each trade, brokers charge a small commission as their fee.
Market Makers or Forex Dealers are the experts in making the trading rates. Usually, they execute the trader's instructions on behalf of brokers. In the case of the FX market, banks, hedge funds, or some third-party agencies play market makers.
ECN doesn't execute any trade. Rather they make a bridge among the market makers where the market makers transmit the valid price for a certain volume to ECN, STP, or other third-party liquidity service providers. Then, ECN spread that price to its whole network & retail traders can see the rate.
Market makers can give you the minimum spreads, one of the most important FX trading factors for maximum benefit. Besides, the smoothness of the operation of ECN & STP also relies on market makers. That's why market makers are always important for Forex trading.
Conclusion
According to the opinion of many people, forex is a boring and hazardous trading industry. But different research & statistics show that in most cases, failure of choosing the right broker results in all these boredoms & risks. Otherwise, FX trading is the most captivating virtual industry for business-minded people around the world.
For that reason, we tried our best to enlighten you with these broker selection features above so that your journey to FX trading becomes more fascinating. So, try to check these factors when reading forex broker reviews and ensure safe & sound forex trading. Godspeed.